Bio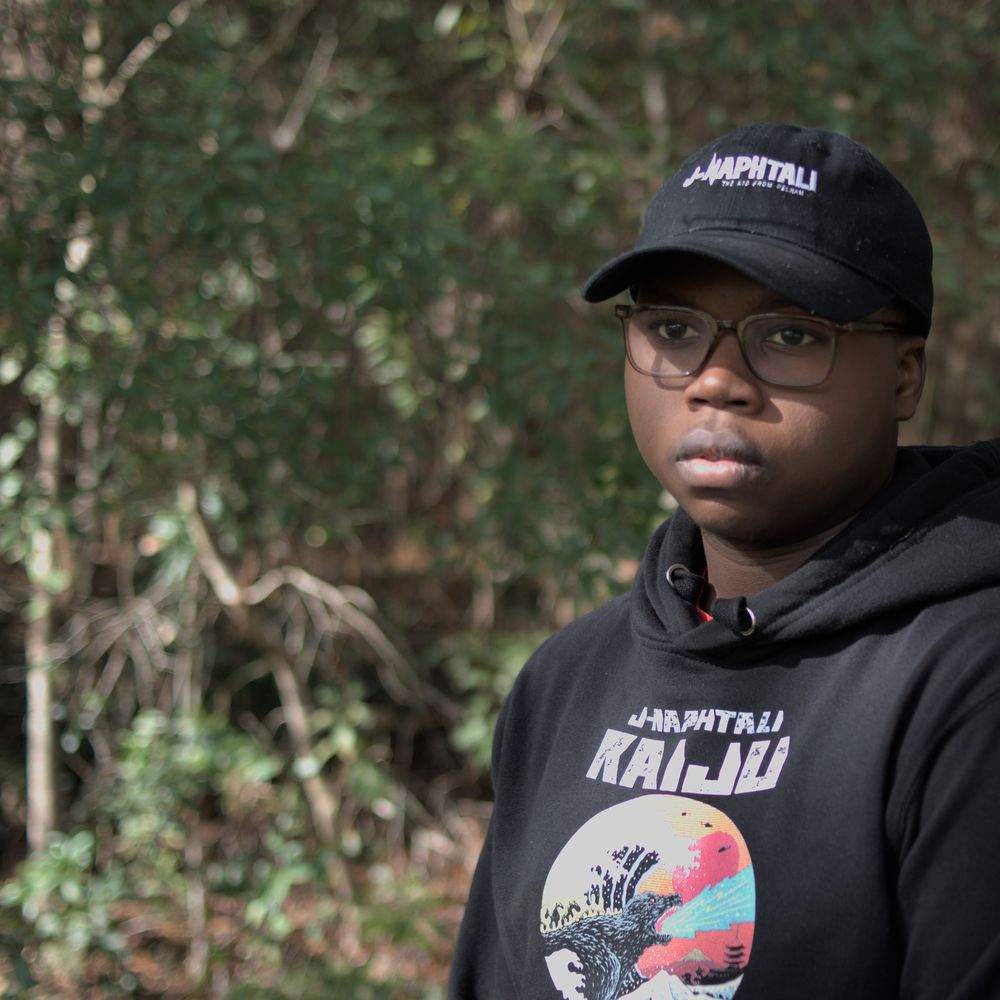 Greatness from Small Beginnings
The Kid From Pelham
 J-Naphtali (Joshua Wilson) is an eccentric, ambitious rapper who was born in the Aughts age. Born into a gifted family full of entertainment, he was raised by his father who is a poet and filmmaker, and his mother who is an actress and comedian. Raised with three older brothers who also have gifts of their own, he never took music or anything serious like any other child his age. With the help of his father, he listened to gems from the golden age of hip-hop. He was inspired to produce, but he never thought about touching a microphone. Most kids would ask for a car on their 16th birthday, but J asked for a studio session. He then created the Kid From Pelham, an EP comprised of early freestyles from his beginning stage of being a rapper. He then proceeded to release more freestyle EPs such as RESTLESS and Kaiju. He released Champloo on his 17th birthday, a tribute to the show that made him want to make music.
Inspired by a wide range of musicians from many genres. Innovative producers like MF DOOM, Nujabes, J Dilla, 9th Wonder, Fat Jon, Kanye West, and others have influenced J-Naphtali. He draws inspiration from Lil B's unyielding spirit, the transcendent quality of Tame Impala's music, Phonte's unadulterated lyrics, Noveliss's sharp mind, and Saba's storytelling.
Refusing to be pigeonholed for his style of alternative rap. Sometimes eclectic with his choice of beats and flow. His signature style combines a witty, intelligent, sometimes geeky style of alternative rap. He simply thinks about what's in in his mind and tries to put it into his music. The only thing he asks of people is to give him the time to evolve.Whatever people want to say about this up and coming rapper, one thing is clear. Regardless of anybody's opinion, J-Naphtali is only getting started.